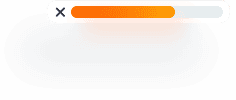 Influencer Marketing for Your Business
At SaskWebs, we are passionate about creating beautiful and usable websites and applications. Our goal is to help individuals and businesses of all sizes bring their dreams to life by providing a range of services, including branding, web and mobile application design and development, and search engine optimization.
Whether you need a completely new website or mobile application developed from scratch or want to improve an existing one, we have got you covered. We have worked with many clients and successfully launched their ideas in the stipulated time frames. We focus on quality over quantity and strive to provide excellent customer service to our clients. We are proud to have many satisfied clients who return to us year after year.
Our services include website designing, web development, website redesigning, Internet marketing, SEO services, domain registration, and web hosting. We have a team of professional website designers who are well-versed in the latest web technologies used in the market. Before starting any project, we analyze our client's business structure and focus on all aspects of creating a new website. We ensure that our designs are search engine friendly to boost your online presence and visibility.
At SaskWebs, we believe in a fresh approach to each project, and we tailor our solutions to meet our clients' unique needs. We take pride in our innovative solutions, and our work is a reflection of our commitment to excellence. Whether you are an individual or a business, we are here to help you achieve your online goals.


Subscribe to Our Newsletter
Optimized Services for Enhancing Your Web Experience
"Saskwebs has been an amazing partner for our business. They created a beautiful website for us that exceeded our expectations. Their team was attentive to our needs, provided us with excellent customer service, and their attention to detail was impeccable. We were impressed with their ability to understand our business and translate that into a visually appealing website. We highly recommend Saskwebs to anyone looking for a reliable and professional web design company."
"Saskwebs is a great web design company to work with. They developed a fantastic website for us that has helped us grow our business significantly. Their team was always available to answer any questions or concerns we had, and they were always willing to go the extra mile to ensure that our website was perfect. Their expertise in web design and development is truly outstanding. We highly recommend Saskwebs to anyone looking for a reliable and professional web design company." ."
"Saskwebs did an amazing job developing our website, dragdp.com. They were professional, responsive, and attentive to our needs. The end result was a beautiful and user-friendly website that perfectly represents our brand. We highly recommend Saskwebs to anyone in need of web design services."