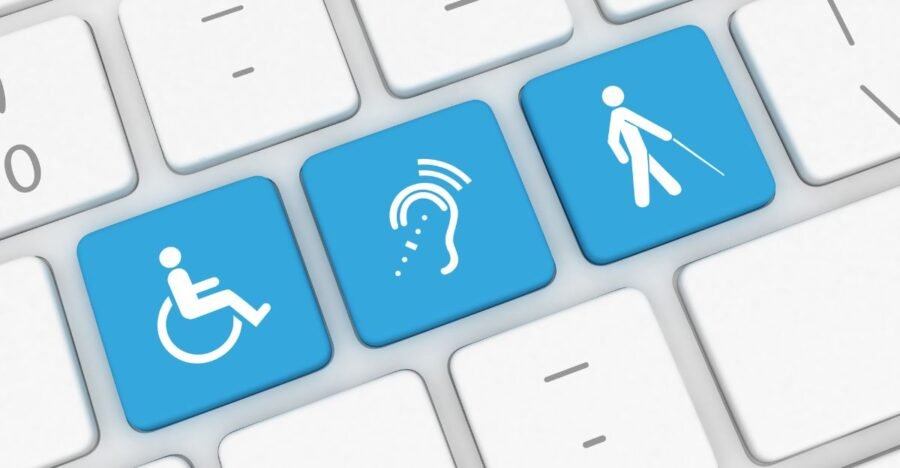 Empowering Accessibility for All with Saskwebs
Accessibility
Everyone, regardless of ability, should have access to digital information and services, according to Saskwebs. To ensure that your website is accessible to all users, including those with disabilities, we provide a full accessibility solution.
The WAVE Accessibility tool, one of the technologies we employ, evaluates your website for accessibility problems and offers useful suggestions for development. Also, we make sure that your website complies with Level AA colour contrast compliance, which makes it easier for people with visual impairments to discern between various parts on the page.
We pay special attention to your website's layout to make sure it is simple to use and offers a clear user experience. To ensure that your website is accessible in the long run, we employ informative link naming and offer practical advice for upcoming website improvements.
To guarantee that your website is accessible to everyone, regardless of the device they are using, our team employs the finest accessibility practises on all screen sizes, including mobile devices. In order to ensure that your website is suited to the particular requirements of your users, we also create custom modules with accessibility in mind.
We at Saskwebs think that accessibility is a fundamental human right, not just a technical necessity. Our staff is committed to provide accessibility services that allow everyone to access and use your website, and we work to build a welcoming online community for all users.
Frequently Asked Questions
Get answers to common questions about our Accessibility services. Browse our FAQ section to find information on pricing, process, and more.
What types of accessibility services does Saskwebs provide?
At Saskwebs, we provide a range of accessibility services to help ensure that your website is accessible to everyone, regardless of their abilities. Our services include accessibility audits, accessibility consulting, accessible design and development, and ongoing accessibility maintenance.
How much does Saskwebs' accessibility service cost?
The cost of our accessibility service depends on a variety of factors, such as the size and complexity of your website, the level of accessibility required, and the scope of work involved. We provide a personalized quote for each project based on these factors.
What is the process for getting started with Saskwebs' accessibility service?
To get started with our accessibility service, simply contact us to schedule a consultation. During the consultation, we'll discuss your website and accessibility needs and provide a quote for our services. If you choose to move forward with us, we'll work with you to develop an accessibility plan and begin the work.
How does Saskwebs ensure that websites are accessible to people with disabilities?
We use a combination of tools and techniques to ensure that websites are accessible to people with disabilities. Our team follows accessibility guidelines and best practices, such as the Web Content Accessibility Guidelines (WCAG), and conducts manual testing to identify and fix accessibility issues. We also use assistive technologies to simulate the experience of users with disabilities and ensure that websites are fully accessible.
Does Saskwebs provide ongoing accessibility maintenance for websites?
Yes, we provide ongoing accessibility maintenance services to ensure that your website remains accessible over time. This includes regular accessibility audits, monitoring for accessibility issues, and making updates and improvements as needed.
What is the benefit of investing in Saskwebs' accessibility service?
Investing in our accessibility service can help you create a more inclusive and welcoming online environment for all users. It can also help you avoid potential legal issues related to website accessibility and improve your overall website usability and user experience. Additionally, by ensuring that your website is accessible to all users, you can increase your audience and reach a wider demographic.
Get immediate quotes & book shipment.